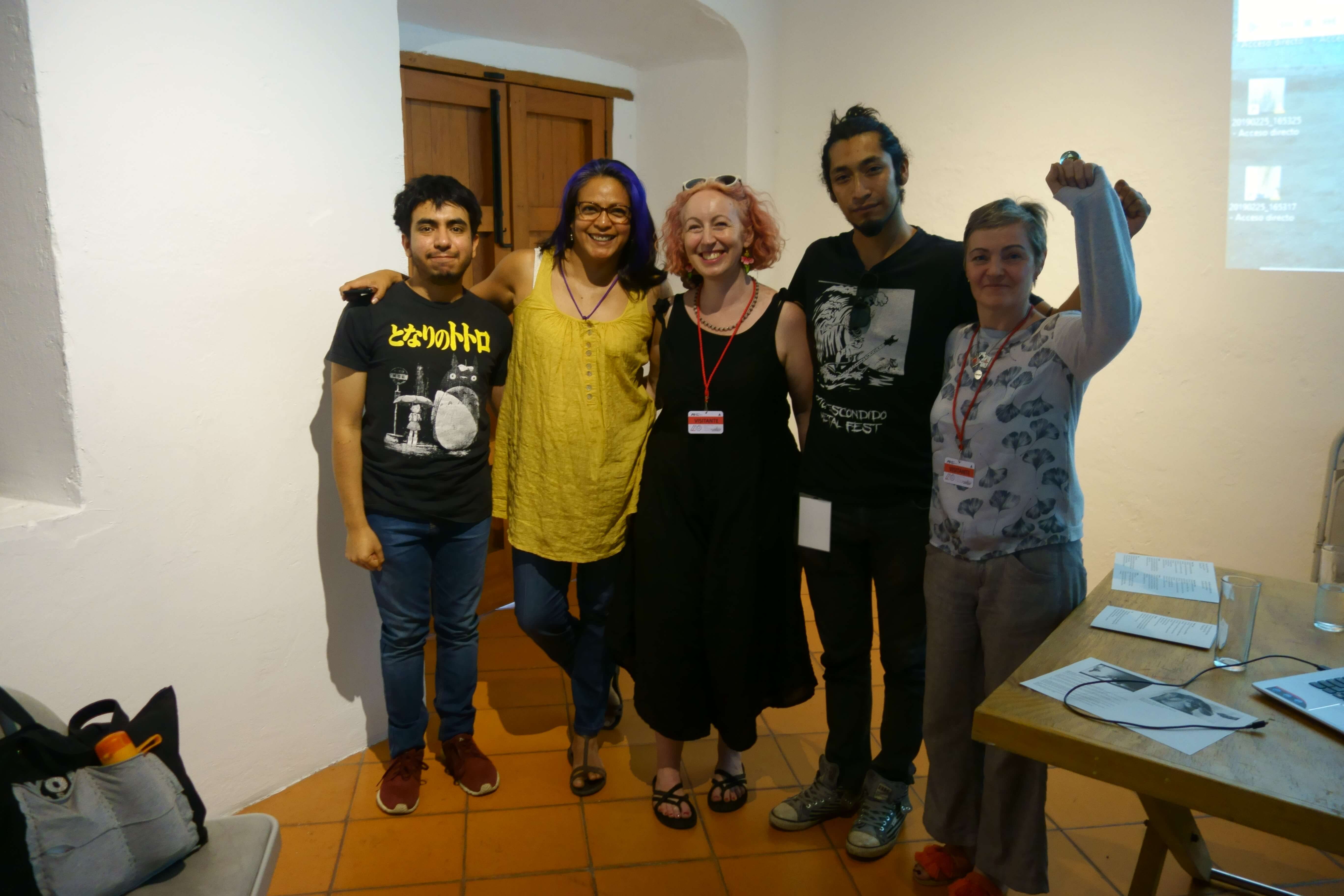 In February 2019 I travelled to Oaxaca, Mexico to deliver a workshop with fellow artist Anita Bryan as part of the EmpireII, After Extinction Exhibition. THE exhibition was showing my film "The Pencil Test, 2017" and the imagined film still "Immutable Beauty". In a predictable move when I posted the images – which is of me and my husband topless, and utterly equal in our nudity and space we take up in the image, was deleted by Instagram. This is why I made The Pencil test, which is a short protest film about society's anxieties about bodies.
This slideshow requires JavaScript.
In readiness for the workshop I wanted to make a one minute film that as well as being a polite protest it also related to The Pencil Test. I thought of a part of the female body that is seen negatively. The back of the arm that often has fat unless you are slim and toned and often young. Men and women can have fat here but they are thought of as a female problem. The Oxford Dictionaries states that the origin was in the 1990s: from an association with the game of bingo, in which the loose flesh may be visible when a winner calls out and raises their card.
My film is me pointing out my bingo wings repeatedly. As Bingo wings are seen as shameful it is uncomfortable yet banal and a little silly. I found the experience embarrassing, it is exactly that embarrassment that I am protesting.