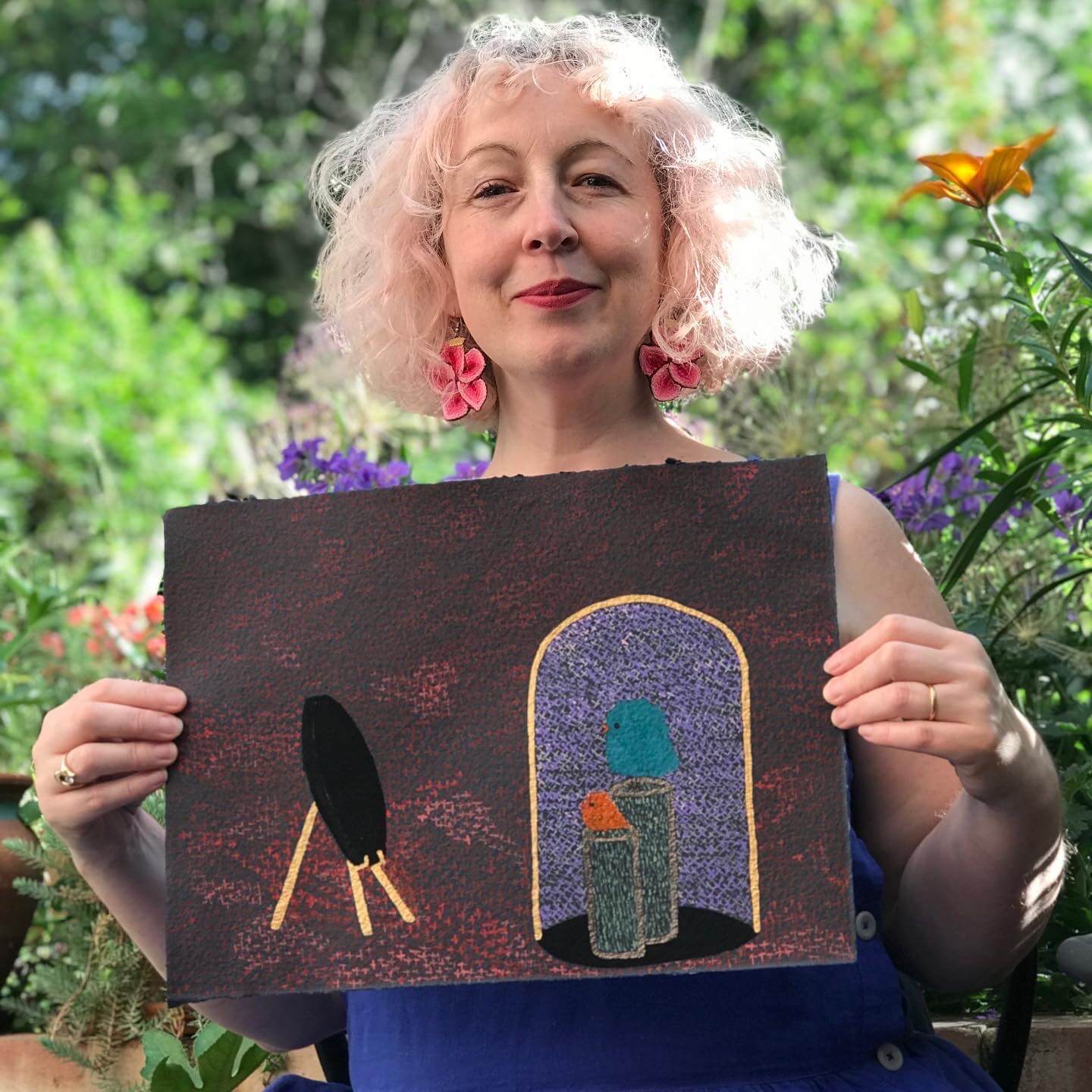 When Covid – 19 changed the world it took me a long time before I could produce artwork. I still made things – cooking and upholstering a chair but it took a while to make artwork that made sense in these challenging times. Eventually inspired by @markbeldan's use of heavenly St Armand coloured paper I was able to bring together two threads of my work. I combined naive paintings of birds that I had last painting in 2004/5 and my current backdrop paintings. From the large backdrop paintings I was able to bring pattern, colour and the use of matt and metallic contrasts to backdrop my birds. When I had previously painted birds I was yet to find my place in the world and through these birds I was able to express emotions and desires that otherwise I could not.
These lockdown paintings bring together a variety of inspiration: Frida Kahlo, Indian miniatures, Craigie Aitchinson, Alma Thomas, Gustav Klimt, Bjorn Wiinblad to name a few.
Matthew Burrows and his Artist Support Pledge is a big reason I started painting in lockdown. I love the generosity and accessibility of being able to buy and sell art on Instagram for £200 or less. And on top of that you pledge that for every £1000 sold you then you buy £200 of art from another artist taking part. I have been able to buy great work and also I suspect it is helping artists feel connected and sane. It is helping artists make money when other income streams have been shut down.
Just by chance a friend sent me a photo of an early bird painting that is now in a hair salon in Japan. The pleasure of knowing that your work is being seen and appreciated is really important. When you wonder how you fit in an art market that seems remote and elitist it is good to remember that you can make up your own art market and find a way of existing that provides meaning to you.
You can see my lockdown paintings on Instagram and buy here on my website here
http://www.matthewburrows.org/artist-support-pledge